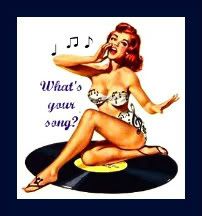 He didn't get back today but yes, The Man is back! I told you he wasn't going to be gone long. Just long enough to get done what he needed to get done. I heard this song on the radio a few weeks ago and thought it would be a good one for when The Man got back. I listened to a classic rock station while in college and loved singing along with this song. Windows down and volume up of course!
I apologize for the poor sound quality. The videos to choose from were all horrible and this was the best I could do.
I'm not the only one with a husband back this week.
The Young Retiree's
husband just got back from a MUCH longer deployment and she picked our the same song. Great minds think alike. I'm in a classic rock mood so I've picked another one to go along with this. I have a hard time choosing my favorite class rock songs but this one ranks up there.
Don't forget to head over to
Goodnight Moon
to link up!